Thank you to our Symposium sponsors 2021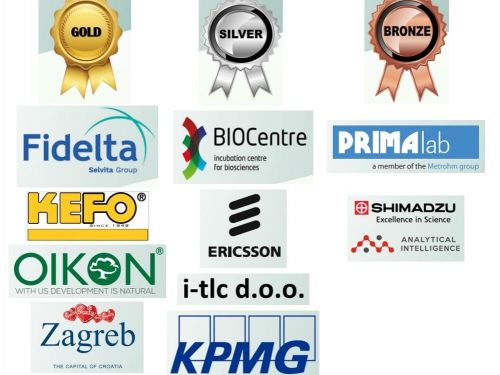 We would like to thank the sponsors who recognized the importance of the 5th Faculty of Science PhD Student Symposium by supporting its organization, with the hope that even stronger cooperation will be achieved in the coming years. At the bottom of the page, in the Repository, you can find the Sponsors brochure of this year's Symposium.
The following legal entities responded to the invitation for sponsorship:

– in the role of Gold sponsors are: Fidelta Ltd., KEFO Ltd., Oikon Ltd. and The Zagreb Tourist Board
– in the role of Silver sponsors are: BICRO BIOCentar Ltd., Ericsson Nikola Tesla Group, i-tlc Ltd. and KPMG Croatia Ltd.
– in the role of Bronze sponsors: Primalab Ltd. and Shimadzu Ltd.
Introducing our golden sponsors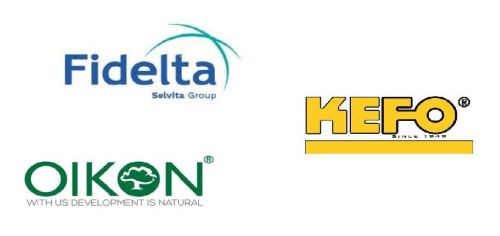 Fidelta Ltd is a company that provides services in the area of pre-clinical drug discovery to biotech and pharma companies both in Croatia and worldwide. The services cover the areas of chemistry, biology, biomedice, veterinary and pharmaceutical sciences. Together with our clients – scientists from all over the World, we work on projects with the goal to discover and bring new drugs to the market.
KEFO Ltd is focused on the sale of laboratory chemicals, microbiological media, laboratory equipment and consumables, and medical consumables. KEFO was established in 1949 as a company for import and distribution of laboratory chemicals, consumables and equipment under the name Kemoservis, and still operates successfully in the Republic of Croatia and the countries of the region.
Oikon Ltd – The Institute of Applied Ecology is a leading licensed and accredited consulting company / research institute in the field of applied ecology in Croatia and the region. The company offers services in the areas of nature and environment protection, industrial ecology, renewable energy, natural resource management, ecological modeling, landscape analysis and design, geographic information systems (GIS), remote sensing and ICT, environmental law, policy and economics, feasibility studies, as well as program and project management. Such a wide range of activities requires a wide range of professional knowledge, and Oikon employs experts covering as many as 18 professional fields, and almost a quarter of the employees are doctors of science