Prof. dr. sc. Ernest Meštrović: "Clear and unambiguous expression – the path toward scientific excellence"
During the workshop prof. dr. sc. Ernest Meštrović will show how important clear and unambiguous communication is, both written and oral. The fact is that many of the results published in scientific papers cannot be replicated. This is an extremely big challenge for all of us. There are many reasons why this is so, but one of the basic ones is that we talk and write less and less, that communication is reduced to a kind of meta language. These are all challenges that doctoral students face when they come to a new environment, and especially to industry.
Dr. sc. Mario Špadina, dr.sc. Stipe Lukin and mag. chem. Tomislav Stolar: "Pitching"
In the first part of the workshop, we will cover the theory of different types of pitch. Next, we will demonstrate a 5-min pitch. After that, you will receive instructions and have time to prepare your own elevator pitch. Finally, there will be discussion as well as Q&A.
Dr. sc. Mario Špadina, dr.sc. Stipe Lukin and mag. chem. Tomislav Stolar are the leaders of the first workshop of this year's PhDSS. All three of these young and successful scientists and entrepreneurs hold a master's degree from the Department of Chemistry at the Faculty of Science, after which they started their scientific careers. They have already achieved great success with over 10 published scientific papers. In addition to that, Mario, Stipe and Tomislav together run the startup company SeaCras. SeaCras is a company that specializes in the collection and analysis of satellite data for the purpose of monitoring water and sea quality. Coastal waters today are areas under the greatest anthropogenic stress as they suffer from the most extensive activities of the blue economy. SeaCras offers coastal area quality assessment and monitoring solutions. It is one of the winners of Startup Factory 2021, and this year was the finalist of the prestigious BlueInvest 2022 program, which brings together innovators, entrepreneurs, investors and corporations in the blue economy. Besides Mario, Stipe and Tomislav, other members of SeaCras are Dražen Nikolić mag. psych. and Davor Blaženčić, mag. oec.
Prof. dr. sc. Vernesa Smolčić: "How to write a successful grant proposal"
Every researcher sooner or later has to apply for science funding. The process of writing a grant proposal is quite different than writing a science paper. In the workshop I will go through the most important aspects of science funding proposals and tips and tricks on how to write a successful grant proposal.
Workshop leaders – Dr. sc. Mario Špadina, dr.sc. Stipe Lukin and mag. chem. Tomislav Stolar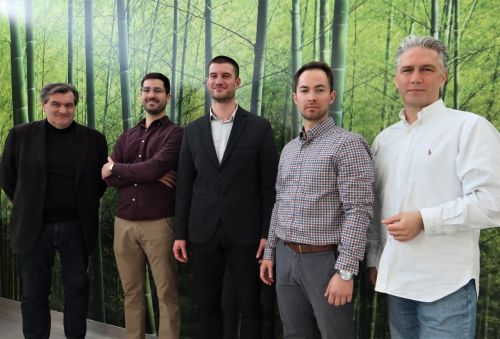 Dr. sc. Mario Špadina, dr. sc. Stipe Lukin and mag. chem. Tomislav Stolar are the leaders of the workshop of this year's PhDSS, entitled "Pitching".
Dr. sc. Mario Špadina
Mario is SeaCras founder, current CEO, and chief scientific officer (CSO). He holds master's degree in chemistry from University of Zagreb and PhD degree in physical chemistry from University of Montpellier and the French Alternative Energies and French Atomic Energy Commission (CEA). Mario is currently a post-doctoral researcher at faculty of Health Sciences in Ljubljana, Slovenia. Mario's academic record to the date includes 13 published scientific papers on statistical mechanics of organized condensed fluids. Furthermore, his resume includes two post-doctoral contracts, invited lectures on most competitive scientific conferences such as 2022 ACS Spring Meeting in San Diego (USA), few major grants and awards, as well as over 10 collaborating laboratories across the Globe. Mario is a member of EIT Climate-KIC where he was in 2019 awarded with scholarship to upgrade his craft in data analysis of satellite imagery at the Climatology by Satellites group, at the University of Valencia. In 2020 he was awarded by EIT Climate-KIC for conducting innovative research on green aspect of batteries.
Dr. sc. Stipe Lukin
Stipe is one of SeaCras co-owners and chief technology officer (CTO). He holds a master's degree in chemistry and PhD in Physical Chemistry from the University of Zagreb. Currently, he is a post-doctoral researcher at Ruđer Bošković Institute in Zagreb. Stipe's expertise lies in spectroscopy and data analysis, corroborated with 21 scientific publications to date and a broad collaboration network. As the EIT Climate KIC member, Stipe was awarded a scholarship to spend one month in Tallinn, Estonia, working in startup GelaTex, an innovative company focused on circular economy and nanofibers manufacturing. There, Stipe experienced in the first-hand the inner workings of a successful startup that provided the broader picture of what is necessary to succeed in such an ecosystem.
Tomislav Stolar, mag. chem.
Tomislav is one of SeaCras co-owners and chief marketing officer (CMO). He holds a master's degree in chemistry and is currently enrolled in PhD studies in chemistry. His academic achievements include 14 peer-reviewed publications to date. Tomislav won a scholarship from EIT Climate-KIC to spend one month on an internship at Tallinn Institute of Technology (TalTech) in Estonia in 2019. As a result, Tomislav wrote "Startup handbook" – a 23-page beginners guide to the startup world based on the Estonian startup ecosystem as a case study. Also, Tomislav won a grant from EIT Climate-KIC in 2020 to conduct academic research on using CO2 as a feedstock and converting it to useful chemical fuel. In SeaCras, Tomislav takes over duties according to the organizational and marketing strategy as well as chemical analysis of in situ component database.
Workshop leader – Prof. dr. sc. Ernest Meštrović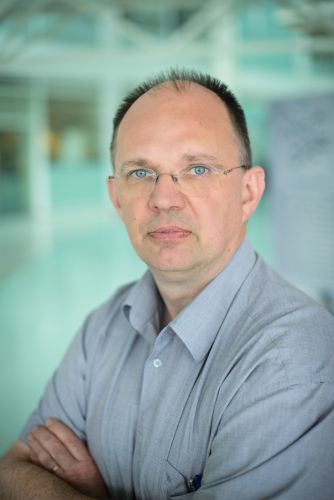 We present you another workshop that will take place at the 6th Faculty of Science PhD Student Symposium. The leader of the workshop entitled: "Clear and unambiguous expression – the path to scientific excellence" is prof. dr. sc. Ernest Meštrović.
Prof. dr. sc. Ernest Meštrović, is full professor at the Faculty of Science and works as a senior director for science and new technologies in the global research and development department of the pharmaceutical company Xellia d. o.o. Professor Meštrović graduated and received his PhD from the Department of Chemistry of the Faculty of Science in Zagreb. He further specialized in the application of synchrotron radiation in the study of the structure and properties of matter in Italy and France.
Since 2004 he has been working in the Research and Development of the pharmaceutical company PLIVA Croatia, starting as an expert in chemistry and solid-state analytics, then as head of the laboratory, chief researcher for API analysis, director of analytics, and since 2008 Senior Director of TAPI Research and Development. In 2017 he takes on the global role of Senior Director of New Technologies and Product Lifecycle within the TAPI Division. Since 2018, he has been working for the pharmaceutical company Xella d.o.o. as Senior Director of Science and New Technologies, where he is responsible for applying the latest scientific knowledge and technologies to market innovative products that meet current medical needs and challenges in providing safe and effective treatment for the benefit of the patient.
Professor Meštrović's scientific activity is based on research in the field of structural chemistry and material chemistry, crystal engineering and molecular recognition, and crystal growth, which is applicable to research and development of active substances and pharmaceutical products. He is also active in the field of sustainable chemistry processes, green chemistry and environmental protection through the control of chemical transformations. He is engaged to connect research conducted in industry with the fundamental knowledge gained by researchers at the Universities or Public Institutes.
He is the author of more than 60 scientific papers, and he participated in the design of innovations published in 12 patents and patent applications. In the segment of applied science, he participated in about fifty projects for which technology was transferred to production facilities in Croatia, Israel, India, China and Mexico. He mentored about twenty diploma theses and five doctoral dissertations. In addition to scientific and professional activities, he is active in science popularization, holds a series of lectures and seminars, supports and provides funds for student projects. For all his activities, professor Ernest Meštrović has received several PLIVA awards as well as a medal from the Department of Chemistry of the Faculty of Science, University of Zagreb. He is a member of the Croatian Chemical Society, the American Chemical Society, the Croatian Crystallographic Society, the Croatian Association of Crystallographers. Besides all that, he wrote a book of about twenty stories entitled "To si ti".
Workshop leader – Prof. dr. sc. Vernesa Smolčić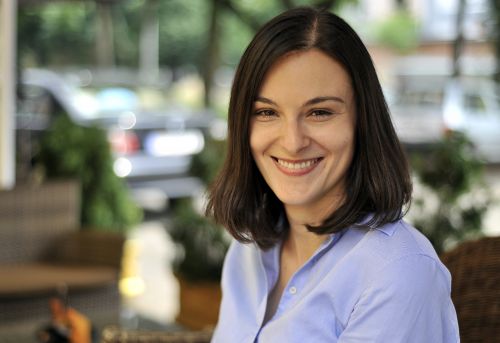 Prof. dr. sc. Vernesa Smolčić is a world-renowned astrophysicist and full professor at the Department of Physics, Faculty of Science, University of Zagreb. She continued her studies in the USA, Germany and Australia, and after nine years of work and training at the best universities in the world, she returned to Croatia. Her research focuses on the formation and development of galaxies, she studies active galactic nuclei, radio galaxies and extragalactic star formation. She is a member of numerous international collaborations, and in some of them she holds leadership positions, such as in the Cosmic Evolution Survey (COSMOS) and The Ultimate XMM Extragalactic Survey. Among other things, she is the coordinator of the activities of the Faculty of Science related to the European Space Agency and a member of the Reference Group for Space (MSE). She has published over 140 scientific papers and received numerous awards for her work, such as the Ernst Patzer Award, Zagreb Woman of the Year 2014, Recognition of the Faculty Council of the Faculty of Science for significant scientific achievement and contribution to the reputation of the Faculty of Science, COSMO Scientist of the Year 2015, State Award for Science for 2017, Award of the Croatian Academy of Sciences and Arts for the highest scientific and artistic achievements in the Republic of Croatia for 2019 in the field of mathematical, physical and chemical sciences, and was included in the list of most successful people of generation 2013 by Forbes magazine. In addition to the prestigious ERC Starting Grant for the project "Constraining Stellar Mass and Supermassive Black Hole Growth through Cosmic Times: Paving the Way for the Next Generation Sky Surveys", she has led numerous scientific projects. The professor is very active in popularizing science and runs a project called Astroučionica, a web platform intended for the popularization of astronomy. Astroučionica was created during the implementation of the ERC project in 2018 and has continued to grow since then. She is also the ambassador of the "Deep Above All" campaign of Jana's natural mineral water.